• Exhibition • Meg Lionel Murphy • SPRING/BREAK • The Untitled Space • Work on paper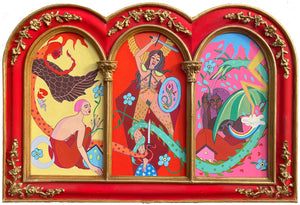 Meg Lionel Murphy "The Keep"A Special Project Presented by The Untitled Space SPRING/BREAK ART SHOW625 Madison Avenue between 58th and 59th StreetRoom 1058 ON VIEWSeptember 8th – September 13th 2021 Tickets via EVENTBRITE Meg Lionel Murphy Exhibit Artwork, SPRING/BREAK Art Show, New York The Untitled Space is pleased to present "The Keep" a Solo Special Project at SPRING/BREAK Art Show of works by artist Meg Lionel Murphy on view from September 8th through September 13th, 2021. "The Keep," curated by Indira Cesarine, will be part of the "HEARSAY:HERESY" medieval themed exhibitions presented at the 10th Anniversary of SPRING/BREAK. For "The...
---
• Exhibition • Fahren Feingold • Special Offer • Watercolors • Work on paper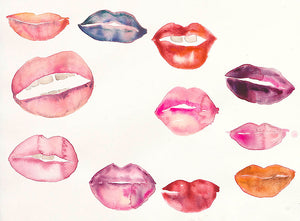 The Untitled Space is pleased to present "NO END TO LOVE" a limited time online exclusive of works on paper by artist Fahren Feingold launching on April 14th, 2020. While the exhibition is live all artworks are offered at a discounted price, with new works added daily. View the collection! Watercolor artist Fahren Feingold imparts an ethereal quality to her unique works depicting the female form. Her watercolors featuring bold feminine figures reference imagery from early 20th century French photography, vintage American magazines from the 70s and 80s, and today's Internet girls. In 2016, her dreamy watercolors caught the eye of...