News — The Untitled Space
• Art Collecting • Benefit Auction • Holiday Collection • Online Auction • The Untitled Space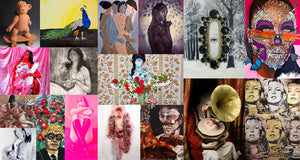 The Untitled Space gallery is pleased to present our benefit holiday auction "RAPTURE" in collaboration with Art4Equality, a non-profit initiative supporting equality-themed art exhibitions and special projects. A portion of proceeds raised from the benefit will be donated to Coalition for the Homeless, the country's oldest advocacy and service organization helping homeless individuals and families. The Coalition's life-saving programs provide food, crisis services, housing, and more to over 3,500 people each day. Give the gift of artwork this holiday season and support those in need!  Artists featured include Alanna Vanacore, Annika Connor, Bartosz Beda, Elena Chestnykh, Emma Hapner, Fahren Feingold,...
---
• Art Collecting • Exhibition • Group Show • The Untitled Space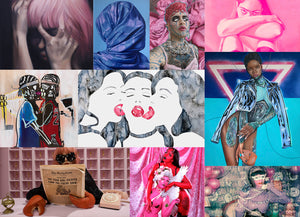 The REBEL ExhibitionA Group ShowPresented by The Untitled Space EXHIBIT ON VIEWOctober 5 - October 27th, 2022 The Untitled Space45 Lispenard Street, NYC 10013 The Untitled Space is pleased to present The "REBEL" Exhibition, a group show presented in collaboration with The Untitled Magazine's 10th Anniversary "REBEL Issue," opening on September 29th and on view through October 27th, 2022. Curated by Editor-in-Chief and gallery founder Indira Cesarine, The "REBEL" Exhibition celebrates art activists and creative game changers that are inspiring positive change and progression with their artwork. The "REBEL" Exhibition will display the work of over 30 international contemporary artists...
---
• Exhibition • Meg Lionel Murphy • SPRING/BREAK • The Untitled Space • Work on paper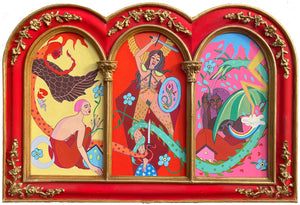 Meg Lionel Murphy "The Keep"A Special Project Presented by The Untitled Space SPRING/BREAK ART SHOW625 Madison Avenue between 58th and 59th StreetRoom 1058 ON VIEWSeptember 8th – September 13th 2021 Tickets via EVENTBRITE Meg Lionel Murphy Exhibit Artwork, SPRING/BREAK Art Show, New York The Untitled Space is pleased to present "The Keep" a Solo Special Project at SPRING/BREAK Art Show of works by artist Meg Lionel Murphy on view from September 8th through September 13th, 2021. "The Keep," curated by Indira Cesarine, will be part of the "HEARSAY:HERESY" medieval themed exhibitions presented at the 10th Anniversary of SPRING/BREAK. For "The...
---
• Art Collecting • Special Offer • The Untitled Space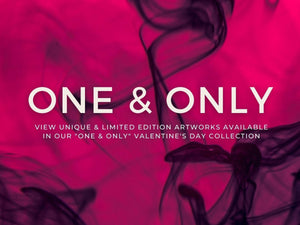 ✨ FOR ART LOVERS ONLY ✨ The Untitled Space is pleased to present The "ONE & ONLY" Collection in celebration of Valentine's Day, featuring unique and limited edition artworks by a number of our artists. Share your love of art… treat yourself or your ❤️ with artwork to cherish.  Themes of love, whether they are romantic, erotic, platonic, or self-love, have inspired countless artworks throughout history. With these thoughts of love in mind, The Untitled Space has curated a contemporary art collection by all female artists featuring paintings, photography, printmaking, collage, sculpture, textile art, and more to delight the eyes. The works in the collection...
---
• Art Collecting • Special Offer • The Untitled Space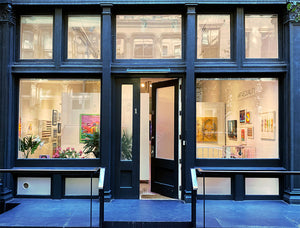 The Untitled Space is pleased to announce the launch of "Make An Offer" on our online Art Boutique, allowing collectors to name their own price, which is then presented to each artist for consideration. Make An Offer* is now available on a wide selection of artworks available via the gallery. Discover and collect paintings, sculptures, photography, printmaking, drawings, and mixed media, as well as limited-edition prints by our artists. We are pleased to offer gallery pick-up as well as delivery to locations in the US and abroad.Visit us online for more info and to view collections by artists including Fahren Feingold, Sarah Maple, Indira Cesarine, Grace Graupe-Pillard,...