• Exhibition • Open Call • Solo Show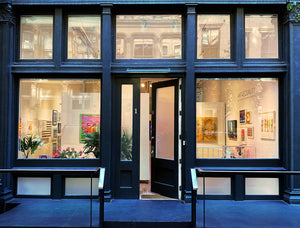 Applications are now open for The Untitled Space's annual Solo Show Open Call! The Untitled Space
 

invites artists to apply for a Solo Exhibition to take place at the gallery in Tribeca, New York in 2023.
---
• Art Collecting • Exhibition • Group Show • The Untitled Space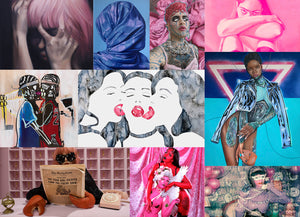 The REBEL ExhibitionA Group ShowPresented by The Untitled Space EXHIBIT ON VIEWOctober 5 - October 27th, 2022 The Untitled Space45 Lispenard Street, NYC 10013 The Untitled Space is pleased to present The "REBEL" Exhibition, a group show presented in collaboration with The Untitled Magazine's 10th Anniversary "REBEL Issue," opening on September 29th and on view through October 27th, 2022. Curated by Editor-in-Chief and gallery founder Indira Cesarine, The "REBEL" Exhibition celebrates art activists and creative game changers that are inspiring positive change and progression with their artwork. The "REBEL" Exhibition will display the work of over 30 international contemporary artists...
---
• Benefit Auction • Online Auction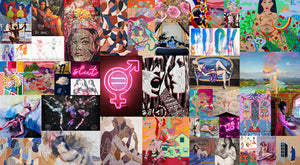 "MY CHOICE" BENEFIT AUCTION: 20 ARTISTS FROM THE UNTITLED SPACE GALLERY JOIN FORCES TO RAISE FUNDS FOR REPRODUCTIVE RIGHTS LAUNCHING AUGUST 24, 2022  The Untitled Space gallery is pleased to present our benefit auction "MY CHOICE" presented in collaboration with Art4Equality, a non-profit initiative supporting equality-themed art exhibitions and special projects including films and public art by female-identifying artists and allies. A portion of proceeds raised from the benefit will be donated to reproductive rights organization, The Center for Reproductive Rights, a global human rights organization of lawyers and advocates who ensure reproductive rights are protected in law as fundamental human rights for the dignity, equality, health, and...
---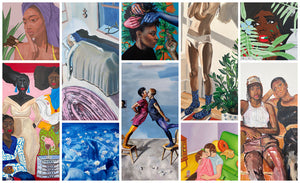 TRUE STORIESA Group Show Presented by The Untitled Space EXHIBITION ON VIEW April 9 – May 27, 2022 THE UNTITLED SPACE 45 Lispenard Street, NYC 10013 The Untitled Space is pleased to present "TRUE STORIES" group show opening on April 9th and on view through May 27th, 2022. Curated by Indira Cesarine, the exhibition features over 30 contemporary artists whose work addresses storytelling through narrative painting, drawing, or portraiture. Exhibiting Artists: Annie Brito Hodgin, Annika Connor, Bartosz Beda, Boris Torres, Bria Fernandes, Danielle Muzina, Eva Redamonti, Faustine Badrichani, Gabriel Zea, Grace Graupe Pillard, Hannah Duggan, Ian Clyde, Indira Cesarine, Jared Freschman,...
---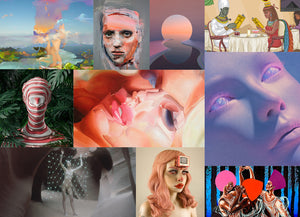 The Untitled Space is pleased to present the "INNOVATE" exhibit, a group show on view at the gallery from September 12th - October 9th, and online through November 2nd, 2021.