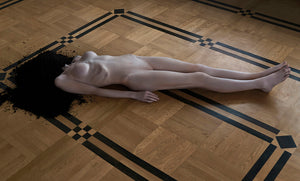 Joanna Grochowska "Buried"
Regular price
$10,000.00
$0.00
Unit price
per
Joanna Grochowska "Buried" 2021

Photography: Printed on acrylic glass
Dimensions: 52 x 86.6 x 1.2 in
Unique
Signed on Verso, includes a certificate of authenticity.

Artwork currently featured in The INNOVATE Exhibition at The Untitled Space, on view from September 12 - October 2, 2021.

Joanna Grochowska is a contemporary artist exploring posthumanism and human enhancement technologies. Her work contributes to the dialogue about posthumanism, transformation and shaping an exponential future. The conceptual basis of her art are the notions of Transgression and Singularity. 
Grochowska's work has been exhibited all over the world including in Munich, Paris, New York, and London. Her art has frequented galleries and museums alike. 
---
Share this artwork
---